WASHINGTON, D.C. – March 22, 2013 – (RealEstateRama) — Major League Baseball's Cactus League is composed of teams that make several Arizona cities their home during Spring Training. The Los Angeles Dodgers and Chicago White Sox claim Glendale, while the Chicago Cubs play in Mesa and Scottsdale serves as a temporary home for the Giants. According to 'USA Today', Arizona tourism has gone up 36 percent from the previous study conducted in 2007. This spike is due to the Cactus League's impact upon the local economy.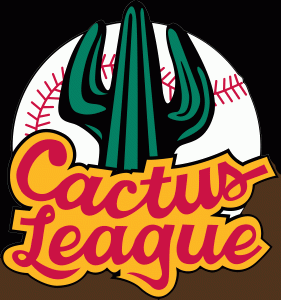 As more tourists than ever are flooding into an area that is already seeing a slow but steady economic recovery, existing businesses will flourish, an influx of new businesses will surely open, and the housing market will get a much needed boost.
Community draw
The housing market is synonymous with community growth. As a community prospers, so to does the housing market. The stadiums that house these ball clubs, as well as minor league teams, provide multiple services to the community to help spike its economy. Before delving into these reasons it is important to note a study conducted by Elliot D. Pollack & Co. This research estimated that the year-round baseball happenings involving minor league players, coaches and other staff members at the team stadiums adds an additional $210 million to the state's economy.
Sitting comfortably in this additional revenue comes more direct and noticeable community benefits. For example, several of these stadiums are headquarters for the city's 4th of July fireworks shows. Also, local schools get to rent out or are donated time to use the stadiums for their functions. These venues also house trade shows and community business gatherings. In fact, only about 50 percent of Surprise Stadium's expenditures actually go towards pro baseball events.
Keeping communities beautiful
We all know that a well-kept street and good neighborhoods sell homes. As Major League Baseball adds revenue and more jobs, more people will flow in to these areas looking to establish both business and family roots. By looking at trends such as this and how they have affected the housing market, anyone can make an educated guess and see where this is headed. As more families and young professionals play their hand in the local housing market, properties will improve and go up in value. It simply comes with the territory. In fact more than 70 percent of people in the middle-class bracket invest in home improvement projects for the purpose of resale.
Outdoors living spaces are not only trendy choices for home improvement projects; they add substantial value to a home. But one must be careful when making their furnishing choices for Arizona's shifting temperature changes from hot days to cold nights amidst desert winds.
As Arizona's communities rally their support around the Cactus League, the local economy will continue to grow, businesses will boom and the housing market will continue to grow at a quicker pace.