Phoenix, AZ – February 8, 2013 – (RealEstateRama) — They say it's never too early to start thinking about your retirement. Since so many factors go in to planning the perfect retirement, it's definitely true. You must decide when to start saving, how to start saving, and to top it off you have to choose where you want to retire! Sure, there are the common places like south Florida and southern California, but in the past few years there's a new hot spot on the map, and that's Arizona. Retiring in Arizona offers benefits beyond compare, and you'll never regret your decision to retire in Arizona ever. If you're considering retiring in Arizona, check out these benefits to help you make your decision so you can live the retired life you've always dreamed of!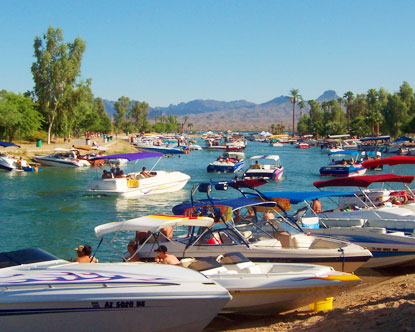 Climate
You probably already know about how perfect the weather in Arizona is, but it's nice to be reminded. Due to the widespread geographic features in Arizona, the weather can be quite different in different parts of the state. For example, in the northern part of the state, you'll experience colder winters and even snow, which is perfect if you plan on skiing a lot during your retirement. Since the big cities were built in the desert, the weather during the summer is hot, hot, hot! The winters in the desert areas are very mild, meaning you won't be cooped up in your retirement home for many months and some days you can even use your pool in December.
Property
Retiring in Arizona gives you the choice of amazing properties that are offered at competitive prices when compared to other popular retirement destinations. Is your plan to play golf six days a week during your retirement? Your dream can become a reality with . From lush golf course property to beautiful home developments, Arizona has it all. Even if you're looking for a woodsy cabin type home for your retirement, you can find it in northern Arizona. Just be sure that your property has a pool, because you'll no doubt be spending a lot of time it in after you move to Arizona.
Activities
There are tons of fantastic things to do for retired people in Arizona, in both the winter and the summer. During spring, baseball teams from around the country flock to Arizona to hold spring training, where you can get tickets to a game for cheap and see your team practice up close. In the winter, there's fantastic skiing up north, which isn't a far drive from the big metropolitan areas of the state. And of course, there's the Grand Canyon, which offers incredible hiking and camping for adventurous retired folk. If you've ever dreamed of owning a boat, big lakes like Lake Havasu in Arizona offer terrific boating, and you'll get a lot of use out of your boat because of the fantastic year round weather. Regardless of your interests, there's something to keep you busy in Arizona.