Washington, DC — (RealEstateRama) — The U.S. Department of Veterans Affairs (VA) announced more than $300 million in grant awards under the Supportive Services for Veteran Families (SSVF) program to help low-income veteran families prevent homelessness.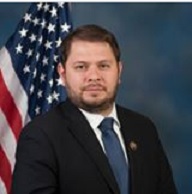 Veterans' support programs in Arizona will receive more than $8 million in funding under the program to support outreach, case management, and other assistance to prevent veteran homelessness and rapidly re-house those who do become homeless.
Rep. Ruben Gallego issued the following statement:
"When I returned from Iraq, I saw friends and fellow Marines struggle to find employment and steady housing. Readjusting to civilian life isn't easy. Too many veterans and their families find themselves without a place to live as they tackle the mental, physical and social challenges that veterans face when they return from combat duty.
"I am glad that this new funding from the VA will help the many Arizona organizations who are working so hard to help prevent and eliminate veteran homelessness."